Solutions for food manufacturers
You may not think you've ever tasted Warral Maldon honey, but you likely have. Our large-scale, globally quality certified operation producing over 200 tonnes annually means our honey can be found in some of Australia's most loved products, and our growth trajectory will see our bees working hard to produce much more in the near future.
Our 100% pure Australian honey and beeswax is sourced from our very own bees who forage happily around yellow box, red gum, grey box and ironbark native flora across Victoria and New South Wales.
The world's highest quality honey.
Our global certifications say so, not just us. Everything Warral Maldon is BRCGS and B-Qual certified, meaning every aspect of our honey processing as well as our HQ in Maldon, Victoria where we take over from our bees has passed the most rigorous safety, quality and biosecurity standards. It's something we're proud to hang our hat on, and allows us to provide our honey to some of the world's leading businesses.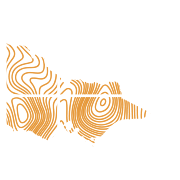 Warral is used to make the iconic products of these manufacturing partners
The most popular products for our manufacturers
Both our IBC and 14kg pail options work well for our food production clients; find out more by downloading the specification sheets below and get started on your own order by getting in touch.
[caldera_form id="CF5fac790c008ed"]