100% pure Australian honey.
From well-loved bees who enjoy a clean, pristine Australian environment. Packaged with pride and care in Maldon, Victoria.

For over 120 years, Warral Maldon has been a family business providing our enterprise clients with honey and beeswax from our own 2,600+ hives, housing happy bees that forage in beautiful eucalyptus and ground flora flows across Victoria and New South Wales.
With national and global quality certifications alongside our large-scale operation producing over 200 tonnes of single-source honey and 2,000kg of pure beeswax every year, Warral Maldon is in a unique position to work with medium and large enterprises for everything they need when it comes to honey and beeswax. Whether they're retailers, distributors or food manufacturers, either local to our HQ in central Victoria or anywhere around the world, our down-to-earth, bee-loving team works around the year and often around the clock to bring a consistent, high quality flow of the best of our bees wherever and whenever it's needed.
Tailored solutions for wherever you sit in our supply channel
"100% Australian Pure Honey from well-loved bees who enjoy a clean, pristine Australian environment."

Bulk wax
If you're in need of a lot of beeswax, the good news is that our 2,000+ hives make a lot of it. With 12kg boxes of 100% pure Australian beeswax with a myriad of uses and in plentiful supply, you've come to the right place.
The world's highest quality honey.
Of course that's what we think, but you'll just have to trust the national and global certifications that say so, too. Warral Maldon is BRCGS and B-Qual certified, meaning every aspect of our honey, honeycomb and beeswax, as well as our HQ in Maldon, Victoria where we take over from our bees has passed the most rigorous safety, quality and biosecurity standards. It's something we're proud to hang our hat on, and allows us to provide our stunning 100% Australian honey to some of the world's biggest food manufacturers, and a large network of distributors and retailers.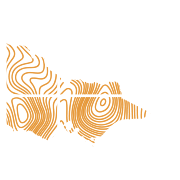 Let's do business together - we don't sting.
To get started on an order or for more information on anything at all, get in touch with our friendly team at HQ. Fill out the form below or email us directly here.